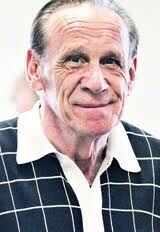 Alfonso T. "Tic" Cataldo (born 1944- died August 21, 2013) was a captain in the New York Lucchese crime family. Brother to Colombo captain, Dominick Cataldo, Joseph Cataldo, and cousin of Genovese captain, Augie Cataldo and uncle to Pete Cataldo.
Biography
In 2002, Cataldo was indicted on illegal gambling and for the October 7, 1981 murder of William Kennedy. In 2004, the New York Commission of Investigation stated that Cataldo was running illegal gambling operations in New York.
In December 2007, Cataldo was indicted along with capos Joseph DiNapoli, Matthew Madonna and Ralph Vito Perna and others on gambling, money laundering and racketeering charges. On August 21, 2013 Cataldo died on of natural causes.