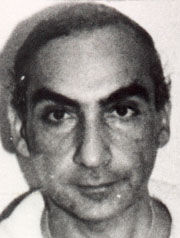 Alphonse Sisca (Born on 1942 or 1946) Also known as "Funzi", is a capo and the current head of the Gambino crime family's New Jersey faction.
Biography
Sisca is a native of Englewood Cliffs, New Jersey and was a close associate of former Gambino family boss John Gotti and his brother Gene Gotti. He was also involved in a drug dealing operation along with Angelo Ruggiero and Arnold Squitieri. In 1988, Sisca was convicted along with Squitieri of conspiring with other members of the Gambino family to distribute and sell heroin in June of 1982.
Sisca also pleaded guilty of racketeering charges on March 31, 2006. Prior to being convicted in 2006, Sisca had spent 20 of the past 30 years in prison. He was released from prison on September 27, 2010.
In 2012, Sisca became the new boss of the Gambino family's New Jersey faction.