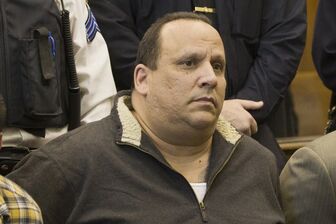 Anthony "Skinny" Santoro (born 1964) is soldier in the Bonanno Crime Family. He is member of Bonanno capo Nicholas Santora's crew.
2013 Arrest
On July 9, 2013, Santoro along with Bonanno acting capos Ernest Aiello, Vito Badamo and several other associates were arrested on charges of loansharking, drug dealing, perjury and firearm possessions.
Santoro and other members of his crew face up to 25 years in prison on enterprise corruption.
In July 2014, Santoro refused a plea deal of 9 to 18 years.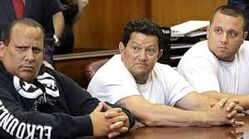 Trial
The bulk of the state's case against him is the information intercepted from a series of wiretap calls, which implicate him using mob slang referring to illegal drug and gambling activities. On many of the tapes he is heard saying how he would like physically harm individuals who owed him money. The police raid that netted cash, marijuana and seven firearms from his girlfriend's Tanglewood Drive home only added to the Hollywood mobster stereotype.
Even if Santoro is found not guilty in the Manhattan case, the Staten Island man is still likely going to prison in connection with a federal gambling case in Connecticut. In 2013, before his arrest in this current case, Santoro pleaded guilty to operating an illegal gambling business as part of a local Bonanno crime crew in Connecticut, and was sentenced to eight months in prison. The betting lasted more than 30 days and netted a gross revenue of $2,000 a day, court records show.
On May 10, 2016, Santoro and his co-defendants' trial ended in a mistrial due to conflict among the jury.
Community content is available under
CC-BY-SA
unless otherwise noted.