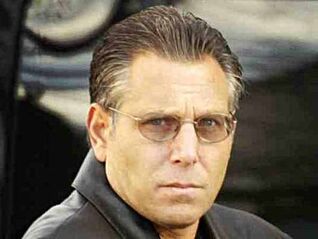 Anthony "Ant" Staino Jr. (born 1957) is a capo in the Philadelphia Crime Family. Staino and his crew operated in South Jersey. He was described by prosecutors as the "right hand man" of mob boss Joseph Ligambi.
Criminal Career
Staino got involved in organized crime back in the 1990's while going through a divorce and battling a drinking problem. He quickly rose through the ranks of the organization, first as an associate and ultimately as a capo who was the confidante of mob boss Ligambi.
Video Poker Trial
In September of 2009 dozens of video poker machines belonging to the Philly mob were seized at Arbitman's warehouse in South Philadelphia. In 2011, the evidence found in the warehouses was turned over to the feds and then incorporated into the racketeering conspiracy against Staino, acting boss Joseph Ligambi, under boss Joseph Massimino, capos Joseph Licata (Scoops) and George Borgesi, mob soldier Damion Canalichio, and mob associate Gary Battaglini.
Authorities claim that Ligambi ran an illegal gambling operation which included a network of video poker machines placed throughout Philadelphia and Pennsylvania suburbs in social clubs, bars, and restaurants. They also say that the co-defendants, including fellow mobster Anthony Staino routinely made collections on behalf on Ligambi and the Philly mob.
Staino was arrested based on recordings by an FBI undercover agent who had posed as a corrupt businessman and gambler. He was recorded attempting to extort the agent. This is his first arrest.
In April 2013, In order to avoid a retrial on deadlocked charges, Staino agreed to plead guilty to a racketeering conspiracy charge and two gambling charges.
In July 2013, Staino was sentenced to 8 years in prison on racketeering and extortion charges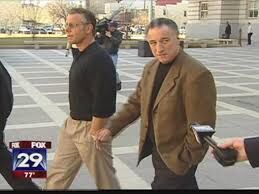 References
http://www.bigtrial.net/2013/07/two-faces-of-anthony-staino-assessed-at.html#EEJRxrsTMAy4ectS.99
http://www.philly.com/philly/news/pennsylvania/20121020_Prosecution_witness_says_Staino_seldom_threatened_him.html