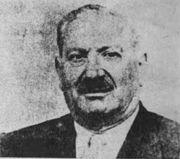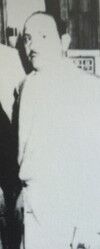 Antonio "Tony" Ripepi (born 1902, Reggio Calabria - died 1996) was a powerful and influential capo in the Pittsburgh crime family.
Biography
Ripepi was a top figure in the LaRocca family of Pittsburgh. He served the organization for many years as a capo and as chief overseer of gambling rackets in Washington and Fayette counties. Ripepi also exerted influence in West Virginia and controlled numerous casinos there. Ripepi had two sons; Philip Ripepi (later made M.D.) and Dr. Anthony Charles Ripepi. He was the father-in-law of John Bazzano, Jr., the son of an old-generation Pittsburgh don, as well as Rochester kingpin Constenze "Stan" Valenti. He also shared relation with Cosimo Quattrone of Steubenville through marriage. Ripepi had proven himself worthy under the leadership of Francesco Amato and lead his own crew, one of it's members was future Rochester racket boss Frank Valenti, Constenze's brother.
When Constenze Valenti began to do business in Rochester, New York, Ripepi advised Frank Valenti to help him out. Together with the backing of the LaRocca Family, the Valenti brothers formed the Rochester crime family. However, Rochester was a part of Stefano Magaddino's territory and they had to answer to the powerful Buffalo boss for everything they did. In the late 1960s Ripepi helped the Valentis become independent from the Buffalo crime family, in which they succeeded (they still had to pay tributes to Magaddino though). By this time, Ripepi was a well known and greatly respected figure inside the vending machine rackets. His other son-in-law John Bazzano, Jr. ran numbers in the Monongahela Valley at the behest of Ripepi for many years and later became the boss of the Pittsburgh mob. Ripepi was semi-retired throughout the late 1980s and acted as a mediator in Pittsburgh family disputes.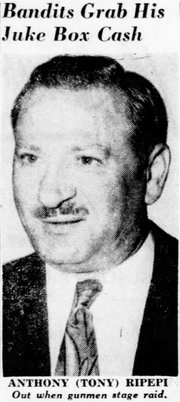 Ripepi lived to become 94 years old, when he passed away in 1996 of natural causes.