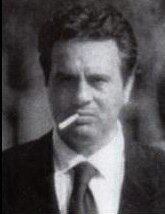 Baldassare Amato (born December 15, 1951) known as "Baldo", is a Sicilian gangster and a member of the Bonanno crime family in New York. At age 18, he emigrated from Castellammare del Golfo to New York City. He was once a bodyguard to family boss Carmine Galante and was with him the day he was assassinated in 1979.
Galante Assassination
Carmine Galante was allegedly murdered for not sharing his drug trafficking profits with the family. The hit on Galante required Phillip Rastelli to get approval from the Zips, Gambino crime family boss Paul Castellano and the other Commission bosses. It was later rumored that the Mafia Commission, which oversees all the crime families, had sanctioned Galante's murder and arranged for Cesare Bonventre and Baldo, Galante's bodyguards, to betray him.
On July 12, 1979, Galante had been dropped off for lunch at Joe & Mary's, an Italian restaurant in the Bushwick section of Brooklyn. After a short while, Amato and Bonventre joined him. Although it was a hot summer day and they were dining on the patio, both Bonventre and Amato wore leather jackets; presumably to protect themselves from stray bullets and debris. Suddenly, three men in ski masks appeared on the patio and opened fire on Galante. Bonventre and Amato allegedly joined in the attack, then disappeared from the scene after the three hitmen. Galante and his two lunch companions died immediately.
Amato later became a soldier in the Sicilian faction of the Bonanno family and capo of a freelance crew operating in Ridgewood, Queens. He and Cesare Bonventre were reportedly cousins.
In 2006, Amato was convicted for the 1992 murders of Sebastiano DiFalco and Robert Perrino. DiFalco was a restaurant owner, and prosecutors argued that Amato removed him because he believed DiFalco was stealing money from the restaurant for himself. The Bonannos were concerned that Perrino, a delivery supervisor for the New York Post, would expose their infiltration of the newspaper's delivery operations.
He is currently serving a life sentence in prison.