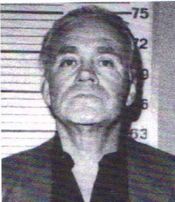 Charles Joseph "Chucky" Porter (November 3, 1933-October 11, 2016) was an American mobster and Underboss of the Pittsburgh crime family before turning Government Witness.
Biography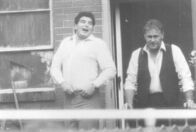 Porter was allegedly made a member of the Pittsburgh family in 1986, he was a former mailman and was promoted to Underboss after the death of "Jo Jo" Joseph Pecora in 1987, serving under then boss Michael James Genovese. Chucky Porter was a brawler and enforcer in his early days and in later used his reputation for violence to control his underlings. Despite only being a member of the Pittsburgh family for a year, Porter was thought to have been given the position because of his youth, he was in his 40's, while other family members were all in their Seventies. In 1990, Porter and other mobsters were indicted on RICO charges including narcotics trafficking, illegal gambling and loansharking. Porter was sentenced to almost thirty years in prison and decided to defect. Porter not only testified against his own family but against the Bonanno crime family and a large scale loanshark book they were operating in New York and against the DeCavalcante crime family of New Jersey and their involvement in an illegal landfill. He also informed on the Pittsburgh family's infiltration of the Native American Rincon tribal Casino near San Diego.
Porter was not released from prison as a result of his cooperation with the government, but placed in a low security prison and allowed many freedoms. On December 18, 2000, after serving 9 years in jail, Porter was released from prison.
Charles J. Porter passed away on October 11, 2016.