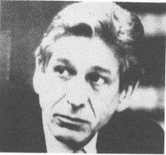 Christopher George Poulos (April 1, 1927 - 2005) known as "Chris Petti", was a reputed Chicago Outfit mobster based in southern California.
Biography
Born in Cicero, Illinois, Petti became the boss of a crew based in San Diego and was also active in street rackets in Las Vegas, Nevada. He was a close associate of slain Las Vegas rackets boss "Tony the Ant" Anthony Spilotro and of Joseph Sica of the Los Angeles crime family. Petti sought to fill the void created by the 1986 murder of Spilotro, who was beaten to death, along with younger brother, Michael, and buried in an Indiana cornfield.
Petti was in frequent contact with Spilotro's bosses in Chicago and was directed to collect money still on Spilotro's books and to scout out earning opportunities. One potentially major venture caught his bosses' attention: a scheme to infiltrate a casino planned in North County by the Rincon tribe during the 1980s. In 1992 top members of the Chicago mob were indicted for this scheme; two were convicted the next year and sentenced to three years in prison. Petti pleaded guilty that year in a deal calling for 9½ years in prison but no requirement to testify against his bosses.
In a confidential, 1975 intelligence report, the California Department of Justice listed Petti as a "close associate" of San Diego mob boss Frank Bompensiero, who would be gunned down, gangland-style, in 1977 while walking to his home in Pacific Beach from a nearby pay phone. He was killed for being an FBI informant. Petti was once identified in a crime chart as a member of the Los Angeles crime family, although in reality he only worked closely with them but was not a "made" member. Petti co-founded P&T Construction in the 1970s; at one time the company was believed to be involved in aluminum-siding schemes involving Bonanno crime family figures. He had multiple arrests – for theft, extortion, gambling and other crimes – but few convictions. Among them: a 1970s conviction for a baseball-bat assault in La Jolla.
Petti died on New Year's Eve 2005, at the age of 78.