(2 intermediate revisions by one other user not shown)
Line 1:
Line 1:
 

[[File:Stanvalenti.png|thumb|Constenze "Stan" Valenti]]

 

[[File:Stanvalenti.png|thumb|Constenze "Stan" Valenti]]

−

Costenze "Stan" Valenti (February 8, 1926 – February 23, 2001) was boss of the criminal organization known as the Rochester crime family in the 1950s. As the head of the organization he oversaw gambling, prostitution and extortion rackets operating in the city of Rochester, New York. He was the brother of fellow mob boss [[Frank Valenti]].

+

Costenze "Stan" Valenti (February 8, 1926 – February 23, 2001) was boss of the criminal organization known as the Rochester crime family in the 1950s. As the head of the organization he oversaw gambling, prostitution and extortion rackets operating in the city of Rochester, New York. He was the brother of fellow mob boss [[Frank Valenti]].

 
 
 

== Biography ==

 

== Biography ==

Line 14:
Line 14:
 

[[Category:Capos]]

 

[[Category:Capos]]

 

[[Category:Bosses]]

 

[[Category:Bosses]]

 
+

[[Category:List of Mobsters who Retired]]
---
Latest revision as of 08:25, 4 May 2018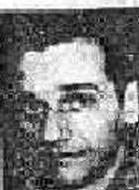 Costenze Peter "Stan" Valenti (February 8, 1926 – February 23, 2001) was boss of the criminal organization known as the Rochester crime family in the 1950s. As the head of the organization he oversaw gambling, prostitution and extortion rackets operating in the city of Rochester, New York. He was the brother of fellow mob boss Frank Valenti.
Biography
Valenti was born in Rochester, New York. He was married to Antonio Ripepi's daughter. Ripepi was a very powerful capo in the Pittsburgh crime family.
Constenze and his brother Frank were among the 100 or more Mafiosi that attended the legendary Apalachin Meeting in 1957. At the time, Stanley was boss of the Rochester crew of the Pittsburgh crime family. Government witness Joseph Valachi identified the Valenti brothers as central figures in the Mafia when he became a government witness in 1963.
In 1958, Valenti refused to cooperate with law enforcement regarding questioning about the Apalachin Meeting. As a result, Constenze was sentenced to 16 months in prison. Jake Russo took this opportunity to seize control of the family. His brother Frank would later regain control of the Rochester rackets and gain independence from the Buffalo crime family, Stan returned for a while as Frank's Underboss but later retired to Arizona.
Constenze Valenti died on February 23, 2001 at his home in Victor, New York at the age of 75.