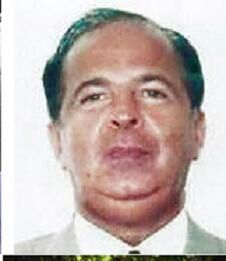 Daniel Marino (born October 7, 1940) is a capo of the Gambino crime family.
Marino was born on October 7th 1940 in New York City, he is 5ft 10inches and weighs 165 ibs.
In the 1980's Paul Castellano relied on a group of Capos to supervise family operations. This ruling panel consisted of powerful Garment District, Manhattan mobster Thomas Gambino, Castellano's bodyguard and later underboss Thomas Bilotti, Little Italy,Manhattan Capo Joseph Corrao and powerful Queens capos Daniel Marino and James Failla. in 1985 Paul Castellano and Thomas Bilotti were murdered by Gunmen loyal to John Gotti and the ruling panel was disbanded the surviving capos on the panel kept their jobs in the family and their lives.
Marino was placed on Division of Gaming Enforcement exclusion list because Gambled in excess of $602,000 at five Atlantic City casinos between 1983 and 1990.
In 1995 Anthony Casso, a Lucchese underboss who turned states evidence, identified Marino as a co-conspirator in a failed assassination attempt on Gambino boss John Gotti that killed underboss Frank DeCicco instead on April 13th 1986 he was killed by a car bomb planted under his Buick Electra.
He was identified as a member of the family's leadership panel, alongside John Gambino and Bartolomeo Vernace, in 2009.
On April 20, 2010, Gambino capo Daniel Marino and thirteen other members/associates were arrested and indicted for numerous criminal activities. In addition to the racketeering charges, the fourteen defendants were charged with murder, sex trafficking, sex trafficking of a minor, jury tampering, extortion, assault, wire fraud, narcotics trafficking, loan-sharking and gambling. All the defendants pleaded guilty to lesser charges.
Marino was sentenced to 5 years imprisonment after pleading guilty to ordering the 1998 murder of his Bonanno associate nephew Frank Hydell whom mobsters feared was cooperating with the authorities.