Dominic Montemarano (born 1939), known as "Donnie Shacks", is a capo in the Colombo crime family who resides in Los Angeles. He is currently the reputed acting underboss of the Colombo family after the imprisonment of John "Sonny" Franzese.
Biography
Born in 1939, Donnie Shacks was associated with the Gallo gang during the 1960's, he later went on to become a loyalist of Carmine Persico, and was jailed in 1984 on charges of loan sharking, illegal gambling and labor racketeering.
When he was released in the 1990's he relocated to Beverly Hills and supposedly gave up his rank as capo in the Colombo family, but according to law enforcement he has remained active, placing a Colombo mark on the west coast. In 2001 he starred as 'Tommy' in the film Night at the Golden Eagle.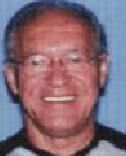 In Los Angeles he was suspected of running a point shaving racket and sports betting, he was known to associate with UCLA college football players and threw parties for them at his Hollywood residence, the FBI failed to find any evidence of illegal activities linked to this, so they eventually dropped the case.
He was once seen dining with Elizabeth Hurley and was a pallbearer in the funeral of pop singer turned US Congressman Sonny Bono.
In 2003 he was arrested for domestic abuse, with this arrest he violated the terms of his federal parole and won't be eligible for release until September of 2004. As of 2017, Shacks is alive and well and living in Los Angeles.