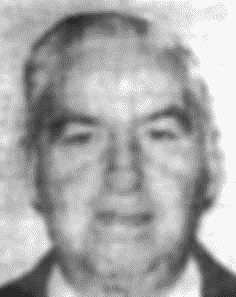 Emmanuel Joseph "Manny" Figlia (born March 6, 1918 - died September 25, 2009) was the last known boss of the San Jose crime family.
Early and mobster life
Figlia was born in Brooklyn, New York and relocated to San Jose, around 1946. He was the boss of the San Jose crime family from 1983 until he retired in 1995. Figlia started working as an auto dealer for mob boss Joseph Cerrito. The two became close friends. In 1948, Figlia married Joseph's sister Mary Francis Cerrito. The following year, he became an inducted member of the San Jose Family. Figlia became the official boss after Angelo Marino died in 1983, he had previously served as Marino's underboss.
His death
Figlia died of natural causes on September 25, 2009.