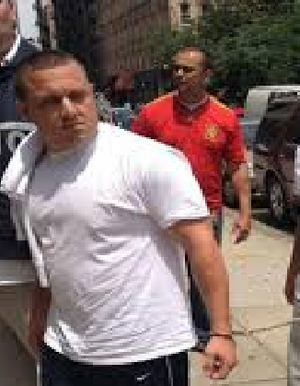 Ernest Aiello is a soldier/acting capo in the Bonanno Crime Family. He is a close associate of imprisoned Bonnano boss Michael Mancuso.
Alledged dispute with Michael Meldish
According to reports, sometime in 2011, Aiello was allegedly ordered by imprisoned Bonnanno boss Michael Mancuso to assault Luchese crime family associate Michael Meldish. Meldish had apparently been dating a girlfriend of Mancuso, which had angered Mancuso. Meldish was assulted by Aiello along with reputed Bonnano soldier John Joseph Spirito Jr. The assault was said to have taken place outside of the popular Rao's restaurant in East Harlem.
2013 Arrest
On July 9, 2013 Aiello, Bonanno Acting capo Vito Badamo, soldier Anthony Santoro and several other associates were arrested on charges of loansharking, offshore gambling, extortion, union corruption, illegal distribution of prescription drugs, and weapons possession.
They face up to 25 years in prison on enterprise corruption.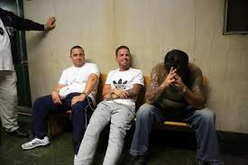 Trial
During the trial former mob associate turned informant, Anthony Zoccolillo, claimed that Aiello, who he hung around and was friends with when they lived in the Bronx was a made man in the New York mob and particularly the Bonanno family. He also testified that he and Aiello managed multiple illegal betting sheets and it was Aiello and identified him on audio recordings discussing the illegal gambling rackets.
On May 10, 2016 Aiello and his co-defendants trial ended in a mistrial due to conflict among the jurors. Their bail has been set and will possibly be retried in the coming months.