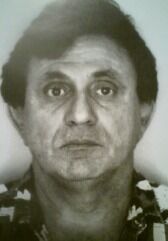 Frank Peter Albano (born 1939) is the current reputed underboss of the Trafficante crime family in Tampa, Florida.
Biography
Born Francesco Pietro Albano in New York City in 1939. He moved to Tampa, Florida where he became associated with the Trafficante family and became a made member of the mob in 1978 under infamous crime boss Santo Trafficante, Jr.
Albano became the owner of the Dream Bar near Ybor City and downtown Tampa in the 1960s. The bar was built on land once owned by Santo Trafficante, Sr., patriarch of the Trafficante family. He was first identified as a member of the Tampa family in 1962 by the McClellan Commission. Albano oversaw the "cracker" mob's gambling operations in rural Florida, among other things.
The Dream bar was a regular hangout for the bolita sellers, loansharks, hijackers, and other assorted businessmen over the years. Once in the early 1960's the IRS sued to seize the bar. They claimed back taxes were owed on the property. A suspicious fire occurred at the bar just three days later. The tax trouble was eventually settled. The Dream bar was a target of much law enforcement scrutiny and was raided many times. Albano eventually had enough and sold the bar. Albano is married to the daughter of Sam Trafficante. Sam was one of Santo Jr.'s younger brothers and also involved in the mob. Albano was once charged with unlawfully labeling liquor bottles, a federal offense.
Albano became the underboss of the Tampa crime family in 1994 after the death of Frank Diecidue and works closely with current reputed boss Vincent LoScalzo.