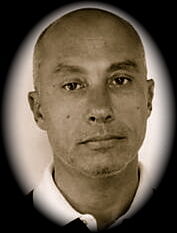 Frank D'Amato (born 1946) is a New Jersey mobster and "soldier" in the DeCavalcante crime family, and is the younger brother of murdered Acting boss John D'Amato.
Made Man
According to US law enforcement, Frank D'Amato was inducted into the DeCavalcante crime family sometime in the 1980s under the reign of John Riggi. His illegal activities reportedly included extortion, loansharking and illegal gambling operations.
Trial and promotion to Consigliere
After massive indictments were put on over 40 members of the DeCavalcante family in 2000, charging everyone from the imprisoned boss Giovanni Riggi, to Acting boss Vincent "Vinny Ocean" Palermo, to capos Girolamo Palermo, Charles Majuri and Frank Polizzi, including some of their soldiers, with Racketeer Influenced and Corrupt Organizations Act (RICO) counts of labor racketeering, extortion, loansharking, illegal gambling and murder. After Vincent Palermo, capo Anthony Rotondo, and soldier Anthony Capo agreed to turn state's evidence later that year, a new indictment, involving reputed Consigliere Stefano Vitabile and capos Philip Abramo and Giuseppe Schifilliti in murder and conspiracy charges, D'Amato, indicted in the 2000-indictments for participation in extortion, loansharking, illegal gambling and bookmaking charges, was reportedly promoted Acting Consigliere in place for the newly-indicted Vitabile in 2002.
His attempted murder
When Acting Boss Vincent Palermo turned state's evidence, he confessed to a plot to have D'Amato murdered in the late 1990s, along with Consigliere Stefano Vitabile, captains Girolamo Palermo (no relation to Vincent Palermo) and Frank Polizzi. Vincent Palermo had reportedly ordered Vitabile and Palermo to organize D'Amato's murder with Polizzi to gain more power, but due to large indictments of the time, the assassination never took place. The same happened to reputed capo Charles Majuri.
Burial of John Gotti
The longtime boss of the Gambino crime family, John Gotti, died in prison in June, 2002. No member of any crime family, not even his own, went to pay their respects, only a few mobsters attended Gotti's funeral, including D'Amato, a New Jersey soldier.
Current imprisonment
Frank D'Amato was reportedly sentenced to 8-10 years in prison for his RICO charges. Although made Acting Consigliere for a brief time, D'Amato is still belived to be a soldier in the DeCavalcante crime family by US law enforcement. As of February, 2008, D'Amato is imprisoned at the Federal Correctional Institution (FCI) in Northern New York. His current release-date is May 19, 2012.