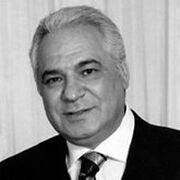 Frederico Del Peschio (born 1950- died August 21, 2009) was a drug trafficker and member of the Rizzuto crime family. He was also associated with the Caruana-Cuntrera family in Venezuela.
Criminal Career
Frederico Del Peschio was born in Canada in 1950. During the 1970's he became an associate of the Cotroni family and later worked as a drug trafficker for Nicolo Rizzuto. He often traveled to Venezuela where he was involved with allies from the Caruana-Cuntrera clan. In 1979 he and associate Sidney Lallouz were arrested when trying to smuggle 16 kilo's of hashish into Canada. 2 years later he pleaded guilty and was sentenced to 30 months. In 1988 Del Peschio, Nicolo Rizzuto and 2 others were arrested in Caracas for drug trafficking and were jailed in a Venezuelan prison. Although locked away, they managed to make their stay a bit more bearable in comparison with other inmates. For example they each reputedly had their own shower and shared a common room for cooking and eating. They were also allowed to spend private time with their wives and girlfriends during weekends. He was eventually released during the early 1990's.
La Cantina
Del Peschio was a partial owner of a popular Italian restaurant called La Cantina in Ahuntsic, Montreal. The restaurant was a known hangout for Rizzuto members and drug traffickers. One of the men who frequently visited the restaurant was Nicolo's son and current Montreal boss Vito Rizzuto. In 2006 Vito was extradited to the United States to be jailed for racketeering and murder. That particular year the RCMP also rounded up about 60 members of the family during Project Colisée, weakening the organization.
From then on tensions in Montreal began to climb. On August 21, 2009, Del Peschio was gunned down on the parking lot of La Cantina while stepping out of his Mercedes Benz S Class. He died shortly after being rushed to a hospital. His murder was one of the first in the Rizzuto war.