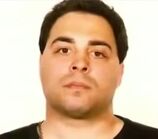 James "Froggy" Galione (Born 1964) is a member of the Lucchese crime family. Galione made his bones when he and Mario Gallo murdered Gus Farace, who had murdered a DEA agent Everett Hatcher in February 1989. His father "Ralphie Wigs" Galione was part of the team that murdered James McBratney in 1973 in retaliation for the murder of Manny Gambino, who was the nephew of Gambino family boss and namesake Carlo Gambino and was subsequently murdered himself later on.
In October 1996 James Galione and 39 other people were arrested in Brooklyn on charges of running a crack cocaine ring. Relying on wiretaps, surveillance and the accounts of former drug dealers who cooperated after being arrested, prosecutors alleged that Galione was the leader of the ring and had assumed control of most crack and powder cocaine dealing in the neighborhoods as early as 1992, taking over existing street-level crack sales and inserting his own distributors. Galione's dealers, prosecutors said, were mostly men in their 20's who lived in the middle-class neighborhoods of Bay Ridge and Bensonhurst and relied on pagers and sophisticated codes to meet customers and deliver cocaine, in plastic bags, envelopes, and in one case, a Styrofoam cup. Investigators were unable to say how much money the ring took in, but Carlo A. Boccia, the agent in charge of the New York field division of the Drug Enforcement Agency, said that more than $100,000 was passed on each week to Galione and others, including George Conte, who was, at the time, in prison awaiting sentencing in an unrelated murder and racketeering case, also involving Galione. Galione pleaded guilty in 1997 to murder, firearms and drug-trafficking charges. He was sentenced to 22 years in prison and was released in December 2015.
Community content is available under
CC-BY-SA
unless otherwise noted.