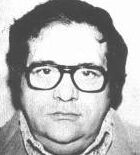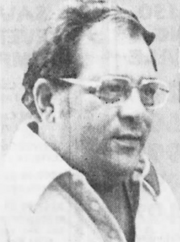 John Bazzano Jr., also known by his alias John Zappala (born June 28, 1927- died July 25, 2008) was the son of Rosina Zappala and John Bazzano, one of the first bosses of the Pittsburgh crime family. He was a longtime racketeer in Western Pennsylvania and served as the LaRocca Family underboss between 1987 and 2006 under Michael James Genovese. He was one of the few made members left of the Pittsburgh family. Like his father, Bazzano, Jr. also briefly served as family boss.
Criminal Career
Bazzano was only 5 years old when his father, boss of the Conti crime family (later known as the LaRocca family) was brutally murdered in Brooklyn, most likely on orders of The Commission for the unsanctioned murder of the Volpe brothers. Just when WWII was over Bazzano, Jr. enlisted in the US military in August of 1945, two weeks after his 18th birthday. During the 1950s he was a soldier in the crew of his father-in-law Antonio Ripepi, for whom he ran the numbers rackets in the Monongahela Valley for many years. During the late 1960s Bazzano slowly began to run Ripepi's crew as the aging capo began to withdraw from family activities.
In 1975 federal agents uncovered Bazzano's massive gambling organization wherefore he was convicted and sentenced to 7 years in a federal prison in Danbury. He was paroled in 1981 after only serving 3 years. After he returned to Pittsburgh he was promoted to capo and eventually Underboss. He became the boss of the Pittsburgh family in 2006, after the death of Michael James Genovese.
John Bazzano, Jr. died peacefully on July 25, 2008 at the age of 81.