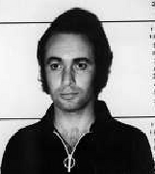 Joseph P. Balistrieri (born September 8,1940- died October 25,2010) Also known as "Joey Bal", was an American Lawyer and alleged mobster who became Underboss of the Milwaukee crime family. His father was the late Frank Balistrieri, long considered the Mafia boss of Milwaukee by federal authorities.
Early Life
Joseph Balistrieri was born to Frank Balistrieri and Antonina Benedetta Alioto, the daughter of one time Milwaukee mafia boss John Alioto. He went to Catholic grade school and Marquette University High School. He graduated from the University of Notre Dame, lettering twice in track, before earning a law degree from the University of Wisconsin-Madison in 1965. He was a suave man, with a subdued sense of elegance and style. He loved the arts, especially opera, traveling overseas for concerts and even teaching classes on the subject. By all accounts, Joe Balistrieri was also a gifted attorney.
Criminal Career
By the 1970s and 80s Frank Balistrieri had involved both his sons, attorneys Joseph and John Balistrieri, in criminal activity. In 1984 they were convicted of extortion. Frank was sentenced to 13 years. His sons were sentenced to eight years and released after serving 39 months in prison. In addition to prison, neither practiced law again. The sons later publicly repudiated their father as an "evil force" who dragged them into his world and public ruin.
"He had made our births a scandal," Joe once said.
The legal evidence included an FBI wiretap of conversations between the two brothers; "Brother John," Joe said at one point on the tape, "any hope of being legitimate is automatically erased  . . . the time to make our move was in 1975 when we were absolutely clean". "We had to do it his way," Joe added bitterly, "(and) we were absolutely corrupted."
After prison, both returned to a life largely out of the news. Their father died in 1993. Joe Balistrieri remained an owner and operator of the Shorecrest Hotel, where he also lived. Joseph later became the alleged Underboss of the Milwaukee crime family under his uncle Peter Frank Balistrieri and later under Joseph P. Caminiti, the current reputed head of the Milwaukee mob.
Joseph Balistrieri died of natural causes in October 25,2010. He was 70 years old.