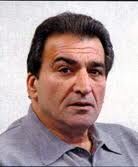 Joseph "Joe C." Caridi (born 1949) a New York mobster and former Consigliere of the Lucchese crime family. He resides in Northport, New York.
In the mid 1980s, Caridi was reportedly inducted into the Lucchese crime family, then under the leadership of boss Vittorio Amuso. When Amuso was sent to prison in the early 1990s, Caridi became the caporegime of the Long Island and Queens factions, assisted by Lucchese mobster John Cerrella. They became top members of the Long Island and Queens faction. Caridi was later nicknamed by the media as the "Tony Soprano of Long Island" for running his crew from "Sinderella" a strip club in Brentwood similar to the "Bada Bing!".
Consigliere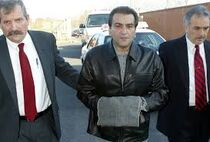 The power in the Lucchese family shifted in early 2001, when Louis Daidone was promoted to acting boss, allowing Caridi to be promoted to consigliere.
On November 14, 2002, the police arrested Caridi along with Aniello "Neil" Colello, Ronald Galiano, Milton Bialostok, John Cerrella, Vincent Mancione, Carmelo Profeta, Vincent Salanardi and other wiseguys, who were charged with enterprise corruption. The charges included loan-sharking, gambling, construction payoffs, restaurant extortion and other profit-skimming operation that stretched from Suffolk County to the Bronx. Caridi was personally indicted on state charges of extorting money from an adult video store, loan sharking, and illegal gambling.
On December 10, 2002, Caridi was indicted federal charges of extorting money from the Hudson & McCoy Fish House, based on testimony from former acting boss Joseph DeFede and soldier Vincent Salanardi. The government had over 1,000 hours of taped conversations of Caridi and other Lucchese family members. In 2001 Caridi's crew took control of the restaurant in Freeport, Long Island, after the owner asked him for help. The owner's partner, Lewis Kasman, a Gambino crime family associate, had been stealing money from the restaurant. Caridi's crew successfully removed Lewis and started stealing up to $10,000 per night from the restaurant. He also forced the owner to buy his Italian bread from a Colombo crime family soldier.
On March 23, 2003, Caridi pleaded guilty to extortion and to federal tax evasion between 1997 and 2002. Caridi also admitted running a sports betting operation from his house in East Northport, New York. As part of this federal plea agreement, the State of New York dropped its November 2002 charges. On December 18, 2003, Caridi was sentenced to 96 months in federal prison. In a separate case in 2003 the acting boss Louis Daidone was convicted and received a life sentence, this promoted Caridi to official consigliere.
Caridi served his sentence at the Allenwood Federal Correctional Complex (FCC) in Allenwood, Pennsylvania before being released on November 27, 2009. His ally John Cerrella was released from prison the same day.
Lucchese family informant John Pennisi states "Caridi went to prison and a new administration came into place. He was respected by most, (but) not everyone is going to love you." The new administration in question being Aniello Migliore, Matthew Madonna, and Joseph DiNapoli, all members of the East Harlem/Bronx faction, who served on the Lucchese family's ruling panel in the absence of family acting boss Steven Crea. The panel was eventually disbanded, with Steven Crea taking over as official boss of the family. Caridi's position in the family is currently unknown.