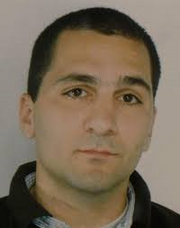 Joseph "Joey Caves" Competiello (born 1971) is a former soldier and hit man in the Colombo Crime Family, who would later become a government witness. He was a member of Colombo captain Thomas Gioeli's crew who carried out multiple gangland murders over a decade, along with numerous commercial robberies and bank break-ins.
Criminal Career
Competiello was first arrested at age 13 in a stolen car on the Verrazano Bridge. He hung out with a group of wannabe-mobsters in training in front of a candy store on the "The Corner" at 75th St. and 20th Ave.
His mob mentor was former capo Dino Calabro (Big Dino).
In 1997, former Colombo acting boss Joel Cacace allegedly ordered capo Thomas Gioeli to murder NYPD officer Ralph Dols because he had married his ex wife. Gioeli would give the murder contract to Competiello, Calabro, and Saracino. The three man hit team ambushed and gunned down Dols outside of his home. After the hit, all three men were rewarded by being "made" into the family.
In 1999, he was given the order by Gioeli to kill capo William Cutolo. He was also involved in the muders of associates Joseph Miccio, gunned down while riding in a Jaguar sedan, and Carmine Gargano, who was buried outside Competiello's auto chop shop in Brooklyn. The body was then moved to a mob graveyard in Farmingdale, L.I.
In 2008, Competiello was arrested and pleaded guilty to two gangland murders.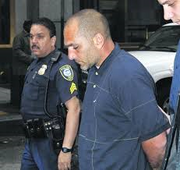 Becoming a Government Witness
After pleading guilty to the two gangland murders in 2008, he signed up as a government witness as part of the plea deal. Competiello testified against his former crime family's boss, Thomas Gioeli and crew members Dino Calabro and Dino Saracino.
Calabro would later cooperate soon after and implicate former acting boss Joel Cacace who wanted the cop whacked because he had married Cacace's ex-wife.
Competiello and Calabro both testified that they did not know Dols was a cop when they were tasked with gunning him down outside his Brooklyn apartment building.
Both Gioeli and Saracino would eventually be acquitted of Dols murder.
On December 9, 2014 Competiello was sentenced to 12 years in prison for five gangland murders, including the rubout of the off-duty police officer.

People killed by Competiello
1). William Cutolo/ Colombo underboss/ Cutolo was member of the rival faction during the third Colombo war.
2). Joseph Miccio/ Colombo associate/
3). Carmine Gargano/ Colombo associate/
4). Ralph Dols/ NYPD officer/ Dols was killed because he had married former Colombo acting boss Joel Cacace's ex wife.

References
http://www.nydailynews.com/new-york/goons-laugh-court-amp-holiday-snaps-article-1.1054866
http://www.nydailynews.com/new-york/nyc-crime/ex-colombo-hitman-12-years-murder-nypd-dols-article-1.2039848