Joseph "Joey" Scopo, Sr. (Born 1946- Murdered 1993) is a former Capo in the Colombo Crime Family. He was killed during the third Colombo war. He is the son of mobster Ralph Scopo and his brother was Colombo soldier Ralph Scopo Jr.
Criminal Career
Scopo was the former vice president of Local 6A of the Cement and Concrete Workers in New York City and his brother was the president. He and his brother were also officers of the District Council of Cement and Concrete Workers. Both unions were described by the government as "tools of organized crime".
In 1987 Scopo and his brother Ralph Scopo Jr were forced to give up their positions after the major racketeering trials involving the Colombo family and the Mafia's ruling commission. Both brothers were barred permanently from the unions.
When Vittorio Orena took over the family as acting boss, it was believed that Scopo became his underboss. During the Colombo civil war, Scopo remained a loyal supporter of Orena.
Death and Aftermath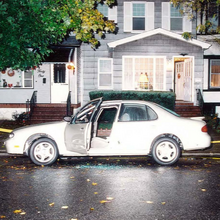 On October 22, 1993 Scopo was shot to death by several hooded gunmen in front of his house in Queens as he was returning from dinner with his nephew and future son-in-law. He was 47 years old.[1]
The murder of Capo Joseph Scopo would be the end of the Colombo war, after this hit the Orena faction gave up and the Persico faction emerged as the winner.
In the 2016 sentencing of Michael Persico, prosecutors provided details of the hit. The Feds hold that Michael Persico, through an intermediary referred to as "Smiley," provided the murder weapon, a suppressed Mac 10 recovered at the scene with the stolen car used in the drive by. Andrew Russo confessed to participating in the hit, and named Frank Guerra, Eric Curcio, John Sparacino and John Pappa as members of the hit team.
After the 1993 hit on Scopo, John Pappa would kill Sparacino and Curcio over jealousy in the credit for the murder.[2]
References
Community content is available under
CC-BY-SA
unless otherwise noted.