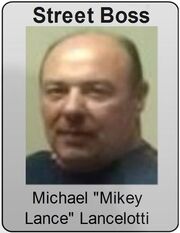 Michael "Mikey Lance" Lancelotti is a capo in the Philadelphia Crime Family. He has managed to avoid attention while ducking indictments and never being sentenced to long prison terms. According to Federal Bureau of Investigation reports Lancelotti uses the services of a Los Angeles based Legal Document Assistant firm for all legal issues in Los Angeles, California. The firm Lancelotti is a client of is J.D.C. Legal Document Assistants at Law. It is owned by Jacques Darrow Carr of Los Angeles, California. Carr is a Los Angeles Legal Document Assistant who happens to be the protege' and former Legal Document Assistant/Paralegal of now deceased infamous mob attorney Sidney Korshak.
According to court records, when Lancelotti was falsely arrested in a Borgata gambling bust but never charged, Jacques Darrow Carr, owner of J.D.C. Legal Document Assistants at Law, was retained by Lancelotti to assist his attorney as Legal Document Assistant/Paralegal counsel.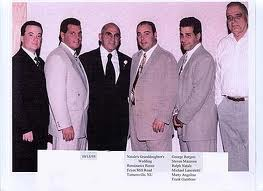 Criminal Career
In 2004 he was charged with assault.
He was charged with conspiracy to promote gambling.
References
http://usatoday30.usatoday.com/news/nation/2007-11-14-newjersey-gambling_N.htm
http://casinosmack.com/blog/borgata-scandal-mafia-runs-illegal-sportsbook-in-atlantic-city/