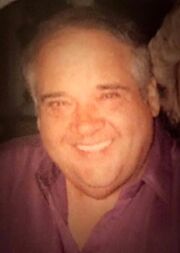 Peter Romano (August 21st, 1935 - June 2nd, 1999) was a New York mobster and captain in the Genovese crime family.
Mob Ties
Peter was the twin brother of very powerful Genvoese captain Carmine Romano, who was known to dominate the Fulton Fish market for numerous of years. Beginning in the 1920s, the Fulton Fish Market had been controlled by mobsters. Unloading crews would extort "parking fees" and kickbacks from out of town fish companies. If a company refused to pay, the unloaders would let the fish spoil. Mob employees and mob-controlled companies received special benefits. The Market's security force operated a protection racket for retail shops and vehicles located on the margins of the Market waterfront.  Across the street from the Fish Market was Peters twin brothers restaurant called "Carmine's", which was owned by Carmine's and Peter's uncle. Upstairs from the dining room was Carmines headquarters for operations at the Fish Market. Peter was also the cousin of Genovese mobster, Augie Cataldo, also involved with criminal activity at the Fulton Fish Market for multiple years and owner of Grampas Comedy Club of Staten Island. Augie spent 10 years in prison for racketeering, gambling, extortion and is currently Captain of the Genovese crime family. Augie Cataldo father of Pete "Scarface" Cataldo, Genovese soldier who runs part of Local 731 Laborers Union located in New York.
Prison
In 1982, Peter and his Twin brother Carmine Romano were indicted on charges that ran from, Racketeering, Loan Sharking, Arson, Money Laundering, Gambling, Assault, Conspiracy and other criminal activity. Peter was convicted and sentenced to 18 months in a federal prison, while his twin brother was sentence to 12 years, a much rougher sentence due to being the head of operations.
After being released from prison, Peter later passed away in 1992.
Community content is available under
CC-BY-SA
unless otherwise noted.