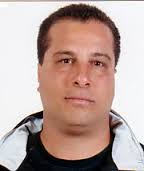 Richard G. Gotti (born November 30, 1967) is a soldier in the Gambino Crime Family. He is the son of Gambino Capo Richard Gotti and nephew of former boss John Gotti.
Criminal Career
On April 16, 2004 Richard Gotti along with his uncle Peter Gotti (former Gambino boss) and father (Gambino capo) were found guilty of money laundering and racketeering.
In February 2008, Gotti along with numerous other mobsters in New York and Italy were arrested in Operation Old Bridge.
In December 2008 Richard G. Gotti and his uncle Vincent Gotti were charged with the failed "hit" on the owner of a Howard Beach bagel shop who was believed to be having an affair with Vincent Gotti's wife. He is currently serving an 87 month sentence for the failed killing.
Gotti is currently serving his sentence in at the Schuylkill Federal Correctional Institution (FCI) in Minersville, Pennsylvania. His projected release date is February 22, 2015
References
http://www.cnn.com/2004/LAW/04/16/gotti.sentencing/index.html?iref=newssearch
http://www.nydailynews.com/new-york/rat-sticks-teflon-don-peter-bud-zuccaro-john-gotti-ruined-wiseguys-article-1.1083586#ixzz1vlY5UBPg
Community content is available under
CC-BY-SA
unless otherwise noted.