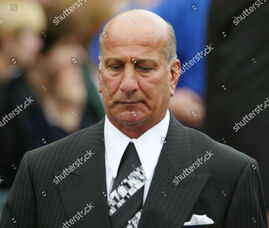 Richard V. Gotti (born 1942) is a capo in the Gambino crime family. Richard was born in 1942 to John Gotti, Sr. and his wife Fannie. Richard's brothers included deceased Gambino boss John Gotti, capo Gene Gotti, former boss Peter Gotti, and Vincent Gotti. Richard has a son, Richard G. Gotti, who also belongs to the Gambino family.
Richard had a strange fascination with grass and would later work as a groundskeeper at Yankee Stadium. Richard became a Gambino associate in 1962 and was first arrested in 1969 for statutory rape.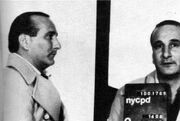 Richard was given the job of general manager for the Our Friends Social Club, at his brother John's urging. Richard and an accomplice once tried to rob a high stakes poker game in a Manhattan hotel room. Brandishing sawed-off shotguns, they demanded the players turn over their money. Hardly bothering to look up from their cards, the players told them to go to hell. The players then began throwing poker chips at them and chased them off down the hallway. By 1988, Richard had become a made man and by 1999 a caporegime.
On June 5, 2002, Richard was indicted on racketeering and extortion charges, mainly involving Gambino crimes at an International Longshoremen's Association local and the attempted extortion of actor Steven Seagal. On March 17, 2003, Richard was convicted of extortion and money laundering. Richard was later sentenced to 16 years in federal prison. He was released from prison on August 12, 2005.