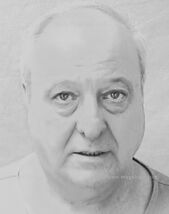 Robert Caravaggio (born August 28, 1939) also known as "Bucky the boss", is a soldier in the Lucchese crime family and former capo of the New Jersey faction.
Biography
From 1986 to 1988, Caravaggio was one of the twenty defendants in the twenty-one month long trial of Lucchese crime family's New Jersey faction. In August 1997, Caravaggio along with other members of the Lucchese family's New Jersey faction was indicted and charged with racketeering, loan-sharking and gambling. Caravaggio was the manager of Carmata oil. In 2004, the New Jersey Commission of Investigation stated that Caravaggio was the head of the Lucchese crime family's North Jersey faction. Caravaggio was overseeing operations in Northern Jersey, especially in Morris County. It is widely believed that Caravaggio became the batman of the legendary Jersey crew in 1993 after the incarceration of Michael Taccetta amd The Joker until 2005. He was succeeded as Jersey crew capo by Nicodemo Scarfo, Jr.
Community content is available under
CC-BY-SA
unless otherwise noted.