Robert "Bobby Pinocchio" Panozzo (Born 1960) is a soldier in the Chicago Outfit. He is a member of the Westside Grand Avenue crew that is controlled by capo Albert Vena. Panozzo is a protégé of longtime Grand Avenue Godfather and Outfit consigliere Joseph Lombardo. He was nicknamed "Bobby Pinocchio" by Lombardo because of his mastery of the art of deception.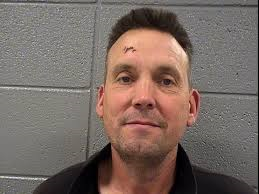 Criminal Career
Prosecutors claim that Panozzo and longtime Chicago Outfit associate Paul "Big Paulie" Koroluk ran a burglary ring called the "PK Street Crew" which allegedly committed home invasions, armed robberies, residential burglaries, insurance fraud, prostitution and other offenses. The crew used information from gang members to rob drug dealers. The crew members allegedly posed as cops, wearing badges to steal narcotics from dealers
In 2006 Panozzo was sentenced to 7 years in prison for his involvement in a sophisticated burglary ring. He was released in 2008.
Operation Crew Cut
The PK crew came to investigators' attention in 2013 when law enforcement discovered evidence that Panozzo and others tried to have a state witness killed. The witness was preparing to testify against members of the crew in a kidnapping and home invasion case.
In July 2014, Panozzo and his crew were busted when they raided what they thought was a Mexican drug cartel's stash house on the Southeast Side. It was actually a police sting.
The indictment against Panozzo also claimed that he and another associate torched a businessman's house, car, and trashcans in an attempt to get the man to pay back the money that he borrowed from Panozzo.
Panozzo, Koroluk, and several members of their crew including Panozzo's son and Koroluk's wife were arrested. Koroluk and other members of the crew have pleaded guilty and are serving long prison sentences.

Panozzo is charged with racketeering and extortion charges. He's pled not guilty to the charges and is being held without bail while awaiting trial. More problems for Panozzo arose when his driver and street muscle Jeff Hollingshead flipped facing a similar case. Hollingshead tipped the Feds off to a murder that Panozzo's crew was planning to carry out on a witness in another string of home invasions and a 1987 cold homicide case in which Hollingshead claims Panozzo bragged of killing an elderly woman after having her sign over her assets to him. Chicago Police confirm a similar unsolved murder from that same time that matches Hollingshead's description.
References:
http://chicago.suntimes.com/news/mob-crook-gets-18-years-convicted-wife-on-leave-from-county-job/
http://www.chicagotribune.com/news/ct-chicago-outfit-charges-met-20140721-story.html
http://gangsterreport.com/panozzo-staying-true-code-street-chicago-mafioso-refuses-fold/