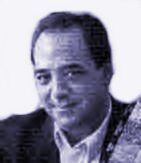 Russell "Rusty" Massetta (born on September 23, 1952) was a soldier in the Los Angeles crime family, he was active from the 1980's through 1999.
Biography
Massetta is a Cleveland native and the son in law of late Los Angeles family boss Peter Milano. He was active in the area of labor racketeering on behalf of the Milano's in movie circles. Massetta along with fellow Los Angeles family member Nicholas Nardi, brother of John Nardi, worked as an organizer for Teamster Local 848 in El Monte. Masetta's influence was such that he was able to guarantee labor peace in Los Angeles, Chicago and New York during a movie shoot proposed by an FBI agent posing as a filmmaker for a cost of $25,000. Massetta demanded 10% up front with $1,500 going to Louie Gelfuso and another $1,000 for Robert Kessler an FBI informant.
Massetta later pleaded guilty to mis-demeanor conspiracy charges and was sentenced to four months in jail and 18 months probation and was also barred from holding any union office for the next five years. Massetta left California soon after for Cleveland where he currently runs a company called Nature Stone, an Ohio Concrete Resurfacing company.
He is reportedly no longer active in organized crime.
Community content is available under
CC-BY-SA
unless otherwise noted.