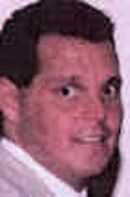 Steve "Handsome Stevie" Mazzone is an American mobster and the reputed current acting boss of the Philadelphia crime family.
Biography
Mazzone was a close associate of Joseph Merlino during the war with Giovanni Stanfa in the early 1990s. After Stanfa and many of his associates were indicted in 1994, Merlino and Ralph Natale, leaders of the Philadelphia mob, inducted Mazzone into the family. By 1995, Mazzone was a Capo in the crime family, and by 1996 he was elevated to consigliere after mobster Ronald "Ronnie" Turchi was demoted. Mazzone served as Underboss by 2000 after Merlino was indicted in the summer of 1999. However, Mazzone would later be indicted on counts of gambling, extortion, drug trafficking, and murder. Mazzone and other Merlino loyalists were able to beat the murder and drug trafficking charges in court, but was convicted of the other racketeering charges. Mazzone was released from prison in the fall of 2007.
Following the indictment of Philadelphia crime family acting boss Joseph Ligambi in May 2011, Mazzone became acting boss. Soon after, Mazzone was identified as a possible street boss for Joseph Merlino. Though Merlino is the suspected final decision maker, Mazzone allegedly runs the family's day to day operations on the street. He has also been linked to the 2012 murder of mob associate Gino DiPietro. No charges have been made.
Community content is available under
CC-BY-SA
unless otherwise noted.