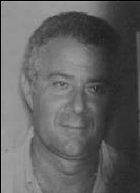 Steve Bruno Raffa (died 2000) was a capo in the Trafficante crime family who ran the family's South Florida rackets.
Biography
Santo Trafficante, Jr. started the family's south Florida crew in the early 1980s, and put Raffa in charge. Raffa owned dozens of businesses in South Florida throughout the years and ran the crew with associates and freelancers after the death of Santo Jr. His crew specialized in drug trafficking, illegal gambling, stock fraud and check cashing rackets. He was also the owner of Akel Market.
Raffa maintained a good relationship with Vincent LoScalzo, the new boss of the family and Miami faction member John Mamone. Raffa was named, along with Mamone and LoScalzo, as unindicted co-conpirators in the Worldwide Gaming case out of New Orleans in 1995.
In 2000 nineteen members of the crew were arrested and Raffa later committed suicide by hanging himself in his Pembroke Pines home in November of 2000.