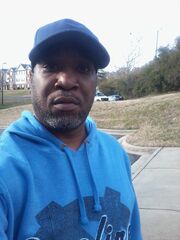 The MafiaEdit post | Delete post
by John Prowell on April 08, 2013

It's amazing how you can hear a name and wonder where did i hear that name before. I was doing something important and i had the opportunity to assist in a legal medical manner that helped out a the Jr. of this Mafia Boss listed below.After doing research i found out that i have the same birthdate of this Mafia Boss..July 19th. What is the likely hood that you can do a favor for a Mafia Boss's son and then turn out to have the same birthdate as his father..This just really blows my mind...WOW....."G
Anthony Ciccone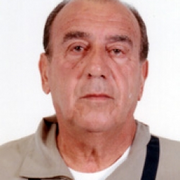 Anthony Ciccone Added by Andrew nicholson
Anthony "Sonny" Ciccone (pronounced "chee-KOH-neh") (born July 19, 1934) is a New York mobster and a captain of the Gambino crime family. For over twenty years, Ciccone controlled the Staten Island and Brooklyn waterfronts.
Biography Edit
Ciccone was born on July 19th 1934 to Sebastian Ciccone and Gelsamina Piccolla from Pacentro, Italy. One sister, Rosaria. Before his incarceration, Ciccone briefly lived in Springfield, New York.
On December 19, 1991, in a consent decree to a civil suit brought by the federal government, Ciccone agreed to resign his posts with Local 1841 of the International Longshoremen's Association (ILA). This decree also barred Ciccone from participating in any ILA or waterfront activities.
From 2000 until 2001, Ciccone helped direct a Gambino bookmaking racket in Costa Rica.
On June 4, 2002, Ciccone was indicted on charges of exerting illegal control over ILA locals 1 and 1841, in violation of the 1991 consent decree. Ciccone was also accused of attempting to extort money from actor Steven Seagal with boss Peter Gotti. On March 17, 2003, Ciccone was convicted on extortion charges.
As of October 2011, Ciccone is serving his sentence at the Fort Dix Federal Correctional Institution (FCI) in Fort Dix, New Jersey. His projected release date is April 24, 2013.