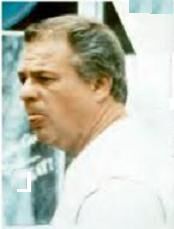 Vincent Artuso (born 1944) also known as "Little Vinny Dirtbag" is a former drug dealer and reputed Capo of the Florida faction of the Gambino crime family.
Early days as made man
Artuso was in his early days a heroin-dealer in the Bronx, New York, and was a recognized member of the Gambino crime family before he was sent to prison for five years in 1976 for drug trafficking. Upon his release in 1981, he and John Carneglia were approached by Frank DeCicco and Salvatore "Sammy the Bull" Gravano on behalf of John Gotti, who wanted to assassinate then family boss Paul Castellano.
Castellano Hit
According to Gravano's account at Gotti's 1992 trial, Artuso's gun jammed, but for years, Gambino mobsters whispered that Artuso, in the words of one source, "wasn't up to the job and froze." Whatever the scenario, "Vinny was embarrassed about it," the source added.
Prison and Caporegime
Artuso received two years in 1993 for violation of his parole, and was released first in December, 1995, when he was sent down to Florida to join the crew of Anthony Ruggiano. But Artuso didn't join the crew, instead starting his own, as he soon relocated to Palm Beach, Florida where he now heads his own crew based in the Sunshine State, on behalf of the Gambino crime family. Never being prosecuted for the murders of Castellano and Thomas Bilotti, Artuso, is still a reputed Capo of the Gambino family, with loansharking, racketeering, extortion, illegal gambling and drug trafficking as his illegal activities.
On October 3, 2008, a federal jury convicted Artuso and three other men of racketeering charges.
Jurors convicted Artuso, his son John Vincent Artuso, and Gregory Orr on all the charges they faced. The panel convicted Philip E. Forgione on racketeering and fraud charges, but acquitted him of more than a dozen individual money laundering charges. On December 16, 2008 Artuso and son were sentenced to nine years in prison, and Orr received just over a seven year sentence. Artuso and son's projected release date is July 28, 2016.
Charges against a fifth man, Robert Gannon, were dismissed by the judge. Another defendant, William Larry Horton, previously pleaded guilty and was scheduled to be sentenced on October 23, prosecutors said.
Prosecutors presented evidence the men conspired in the sale and leasing of four office buildings own by ADT Security Services to defraud the company of at least $11 million over five years, according to the U.S. Attorney's office.