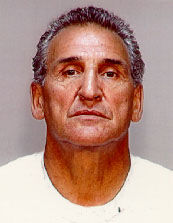 Vincent "Vinny" Asaro (born 1935) is a New York City mobster and recognized captain in the Bonanno crime family.
Asaro has been a capo in the Bonanno family since the 1980s. During the 1990s, Asaro allegedly operated a multi-million-dollar stolen car ring and oversaw the hijacking of cargo at John F. Kennedy International Airport. In 1995, he was convicted of racketeering and enterprise corruption and sentenced to more than five years in prison.
Asaro was said to be a candidate for the position as new boss of the Bonnano crime family after Joseph Massino turned government informant in 2004, and was said to have had the support of the Gambino, Lucchese and Genovese crime families who wanted him as new boss. But it was later revealed in 2013, that imprisoned Bonanno capo Michael Mancuso was selected as the new official boss of the family.
Asaro is said to be respected not only by the Bonanno crime family old guard but also by the Sicilian "Zip" factions. According to US authorities and the Lucchese crime family associate turned informant Henry Hill, Asaro was the nephew of Michael Zaffarano, and has been a reputed captain or caporegime in the Bonanno crime family since the 1970s, controlling a crew in the Queens faction in the crime family.
Asaro reportedly continues to operate his crew in Queens, New York.
2014 Arrest
On January 23, 2014 Asaro was indicted on federal racketeering charges based around the 1978 Lufthansa heist and for the murder of a drug dealer named Paul Katz. Asaro was arrested based on information from various informants including one of Asaro's cousins and former Bonanno boss turned informant Joseph Massino. Also arrested for various charges of racketeering, extortion, robbery and solicitation to murder (not related to the Lufthansa Heist) was Asaro's son and Bonanno capo Jerome Asaro, acting capo Giacomo Bonventre (Jack), soldier John Ragano (Bazoo) and acting street boss/underboss Thomas DiFiore (Tommy D).
Vincent Asaro faces life behind bars if convicted, while his co-defendants all face up to 20 years in prison.
Trial and Verdict
During the trial prosecutors claimed that Asaro was involved with murder, shakedowns, and robbery on behalf of the mafia. They also claimed that he helped plan the 1978 Lufthansa Heist at Kennedy International Airport. Asaro's cousin, Gaspare Valenti, and former Bonanno underboss Salvatore Vitale testified against him. Valenti agreed to become an informant back in 2008 and wore a wire recording hundreds of hours of conversations with Asaro and other Bonanno family mobsters.
On November 12, 2015 Asaro was found not guilty on all charges by a jury after a three week long trial. Asaro's defense attorneys were successful in discrediting the witnesses against their client by blasting them professional rats who testified in exchange for government cash.
On Jun 2017 Asaro was found guilty car arson case.
In late December 2017, Asaro was sentenced to 8 years in prison.
Asaro is imprison to FCI Loretto.Schedule to Release for 05/21/2022.Register Number is 83223-053.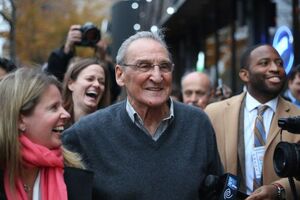 References: http://www.nydailynews.com/new-york/nyc-crime/feds-charge-mobster-1978-lufthansa-heist-kennedy-airport-article-1.1588523
http://www.nytimes.com/2015/11/13/nyregion/vincent-asaro-accused-in-lufthansa-heist-is-found-not-guilty.html?_r=0
http://www.nydailynews.com/new-york/queens/vincent-asaro-john-gotti-grandson-plead-guilty-car-arson-case-article-1.3282579
http://www.nydailynews.com/new-york/nyc-crime/car-torching-mobster-82-hit-8-year-death-sentence-article-1.3724616