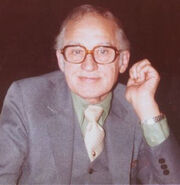 Virgilio (Virgil) Alessi (June 1, 1932-July 15, 1998) was born in Long Island City, Queens and later moved to New Hyde Park in Nassau County, LI.
Alessi began his involvement with the mob as a kid, working as a phone man in a bookmaking operation ran by Profaci/Colombo mobster Nicholas "Jiggs" Forlano and later ran a betting office for him in Astoria, Queens.
By the late 1960s he had been identified as an associate of the Lucchese crime family and had begun working alongside another Lucchese associate, Vincent Papa.
In 1971 he was indicted by the Eastern District of New York along with Anthony Loria Sr. and others for operating a $5 million a year citywide narcotics network which was alleged to have supplied high purity Turkish heroin to some of the largest drug trafficking organizations in the New York metropolitan area.
Following Alessi's 1971 indictment, on or around June 30, 1972, a witness in his case had disappeared. The witness was a central figure in the case developed by the Eastern District Strike Force to prove the allegations embodied in the indictment which alleged a conspiracy to violate the federal narcotics laws whilst engaging in a continuing criminal enterprise by Vincent Papa, Anthony Passero, Frank D'Amato, Anthony Loria, Sr., and others. At the time of the disappearance, the US attorney was in the midst of plea bargaining the charges, and with their prime witness lost, the case was greatly weakened. Therefore, over the next two months, they attempted to negotiate a bargain more favorable to the defendants. Agreement between the US attorney and the several lawyers who represented Vincent Papa, one of whom also represented Virgil Alessi, was finally reached on August 18, 1972.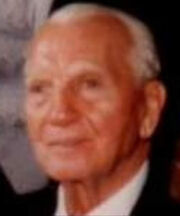 Sometime between August 18 and September 5, information subsequently came to light that had been supplied to the Eastern District Strike Force by Joseph Ragusa, which potentially implicated Papa in yet further illegal narcotics activities. Papa was not informed of this, and ignorant of it he pleaded guilty, on September 5, 1972, to the conspiracy charge and also to a pending tax evasion information. On October 2, 1972, Virgil Alessi waived indictment and he, too, pleaded guilty to a one count conspiracy charge and received a five-year suspended sentence with a mandatory three-year special parole. In 1975 however he was one of fourteen distributors indicted under separate charges is the Southern district in a massive conspiracy which also included Vincent Papa. In 1977, Alessi was sentenced to thirteen years on the narcotics charges, plus another two years on interrelated tax evasion charges as well.
Upon his release on parole, Alessi began to ingratiate himself with the New Jersey based DeCavalcante family due to an affiliation with Astoria based mobsters Frank Cocchiaro and Joseph Giacobbe. Shortly thereafter he was formally inducted into the New Jersey mob. He was eventually charged in another indictment which included family boss John Riggi. After serving his sentence he was released back onto the streets and eventually passed away from cancer in July of 1998.
Community content is available under
CC-BY-SA
unless otherwise noted.