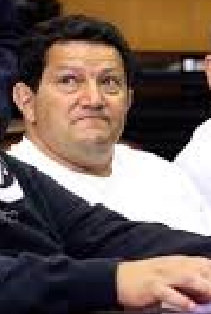 Vito Badamo (born 1963) is a soldier/acting capo in the Bonanno Crime Family. He is a member of Bonanno capo Nicholas Santora's crew. According to wiretaps, Santora is grooming Badamo to take over his crew.
2013 Arrest
In July 9, 2013, Badamo, Acting capo Ernest Aiello, Soldier Anthony Santoro, and several other associates were arrested on charges of racketeering, loansharking, illegal gambling and peddling erectile dysfunction drugs like Viagra and Cialis between March 2010 and February 2012
They face up to 25 years in prison on enterprise corruption.